Klub House Millionaires Business Bootcamp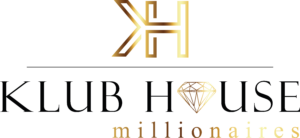 Power Up Your Knowledge! Increase Your Income Streams!
Klub House Millionaires Business Bootcamp is an educational event for real estate investors, franchisees, business owners, and start-ups.

Be there on November 20, 2021 at New Orleans Marriott, #555 Canal St., New Orleans, Louisiana, 70130. Get your tickets here!


Learn everything from getting government contracts for trucking, turning personal to business credit into cash, operating short-term rentals to become a better real estate investor. Only from Klub House Millionaires Business Bootcamp, the only exclusive educational event in Louisiana, power-packed to empower yourself and increase your income streams!


S.B.A. Award Winning CEO and Real Estate Investor Herman Marigny III created the Klub House Millionaires Business Bootcamp event. He is a Nationally Recognized Speaker and Author, a Business Credit Expert, Coach, and Mentor.


Featured guest speakers are Flame Newton, an American Credit Educator; Don Love, a Financial Educator and Motivational Speaker; and Amanda Williams, Entrepreneur and Business Credit Mentor.


Other topics are Real Estate, Tax Liens, Short-term Rentals, and Financing.